Audio Sermons
Audio/Video Messages


It is our joy and privilege to provide audio and video messages of our Sunday morning service. Messages are arranged from newest to oldest. Scripture is posted as well.

In order for you to hear/view the Audio/Video Message:

Hover over the

Sermons

tab and select the media category you would like.
Click/Select

Download

and the Audio/Video Message Topic you chose will be downloaded to your device.
On the application bar click on the white arrow to begin playing the audio/video message.
Sound can be adjusted lower or higher by clicking on the speaker button.
May God challenge you through His servants' messages.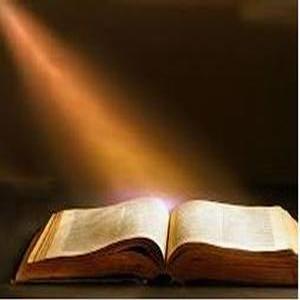 Audio Sermons (Select Download to listen)
Audio Category
Scripture - Daniel 3:16-18

Scripture - Revelation 12:7-17

Scripture - Revelation 12:1-9

Scripture - Revelatio 1:3; Revelation 11:1-13

Scripture - Romans 1:8-17

Scripture - Psalm 73:26-28

Scripture - Psalm 92:1-5; Revelation 11:3-6

Scripture - Revelation 11:1-13

Scripture - Psalm 105:1-4

Scripture - Psalm 105:1-4

Scripture - Revelation 14:1-5

Scripture - Revelation 7:1-8; Revelation 14:1-5

Scripture - Genesis 3:1-24

Scripture - Genesis 1:1-2; Genesis 2:1; Genesis 3:1; Colossians 1:16-17

Scripture - Revelation 6:9-11; Revelation 14:18-20; Revelation 20:4

Scripture - Revelation 6:9-11

Scripture - Revelation 13:11-18

Scripture - Acts 16:11-15

Scripture - Revelation 12:7-12

Scripture - 1 John 2:18-23; 1 John 4:1-3; 2 John 1:7

Scripture - Revelation 6:1-8

Scripture - Revelation 4:4-11; Revelation 5:1-10

Scripture - 1 John 3:1-10

Scripture - Matthew 6:25-34

Scripture - Revelation 1:1-18; Revelation 4:1

Scripture - James 1:12; Revelation 2:10; 1st Peter 5:1-4

Scripture - John 21:15-17

Scripture - Matthew 28:1-7; Ephesians 1:3-6

Scripture - John 12:12-15; John 19:19; John 14:1-3

Scripture - Luke 18:18-30

Scripture - Revelation 22:1-6

Scripture - 2 Corinthians 12:1-6

Scripture - 1 Corinthians 15:1-3; 1 Corinthians 15:35-49

Scripture - 1 Corinthians 15:1-2; 1 Corinthians 15:50-58

Scripture - Philippians 3:12-16

Scripture: Luke 1:39-45 and Matthew 1:18-25

Scripture - 1 Peter 2:11-12

Scripture - 1 Thessalonians 4:13-18

Scripture - 1 Thessalonians 4:13-18

Scripture - 1 John 1:5-10

Making Sense of the Creation/Evolution Question - Gus Olsthoorn Creation Ministries

Scripture - Luke 17:11-19

Scripture - Psalm 92:1-15

Scripture - Matthew 5:1-12

Scripture - Mark: 6b - 12

Scripture - Mark 6:6 - 12

Scripture - Matthew 5:1-12

Scripture - Matthew 5:1-9

Scrpture: Philippians 2:12-13

Scripture - John 1:1-3, Matthew 5:1-8

Scripture - Matthes 5:1-8

Scripture - Matthew 5:1-7

Scripture - Matthew 5:1-7

Scripture - Matthew 5:13-16

Scripture 1 Thessalonians 5:12-24

Scripture - 1 Thessalonians 5:12-24

Scripture - Matthew 28:1-10

Scripture - John 12:12-23

Scripture - Matthew 5:1-4

Scripture: 1 Thessalonians 5:12-24

Scripture - Revelation 13:1-18. Ezekiel 38:1-6. Isiah 17:1, 14. ...

Scripture - Matthew 5:1-3

Scripture - Matthew 5:1-3

Scripture - 1 Thessalonians 5:12-24

Scripture - 1 Thessalonians 5:12-24

Scripture - Matthew 5:1-12

Scripture - Mathew 5:1-12

Scripture - Matthew 4:23-5:2

Scripture - ! Thessalonians 5:1-11

Scripture - 1 Thessalonians 4:13-18

Scripture - Hebrews 13:1-8

Scripture - Hebrews 13:1-9

Scripture: 1 Thessalonians 4:1-12

Scripture - 1 Thessalonians 3:6-13

Scripture - Genesis 42:1-24; 42:29-38; 43:11-13; 45:1-5; 45:25-28

Scripture - Genesis 41:1-40

Special anniversary presentation.

Scripture: 1 Thessalonians 2:13-20

Scripture: Lamentations 3:21-24

Scripture - Romans 10:9-10

Scripture - 1 Thessalonians 2:1-12

Scripture - Revelation 22: 7 - 12

Scripture: Revelation 22:1-7

Scripture - 1Thessolonians 1:8 -10

Scripture: 1 Thessalonians 1:1-7

Scripture - Revelation 21:9-27

Scripture - Revelation 21:1-8

Scripture - Revelation 20:11-15

Scripture Galatians 1:10-12

Scripture - Isaiah 14:12-14 Revelation...

Scripture - Revelation 19:19-21 Revelation...

Scripture - Matthew 6:25-34

Scripture - Matthew 6:19-24

Scripture - Revelation 19:1-8; Psalm 150; Romans 8:18-23

Scripture - Revelation 18:11-20 (First Scripture) ...

Scripture - Acts 20:17-24

Scripture - Acts 20:17-24

Scripture - Colossians 3:12-17

Scripture - Revelation 18:1-10

Scripture 2 Peter 3:10-18

Scripture - 2 Peter 3:1-9

Scripture - Revelation 17:15-18

Scripture - Luke 24:1-8 and 2Timothy 2:1-13

Audio - Good Friday Service - 2021

Scripture - 2 Peter 2:17-19

Scripture - 2 Peter 2:1-9

Scripture - Revelation 17:7-14

Scripture - Revelation 17:1-6

Scripture - Hebrews 11:1-10

Scripture - Revelation 17:1-6

Scripture - Revelation 16:17-21

Scripture - Revelation 16:7-16

Scripture - Matthew 28:18-20, Revelation 16, 1-7

Scripture - 2 Peter 1:12-21

Scripture - 2 Peter 1:1-11

Scripture - Jeremiah 29:4-14